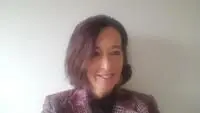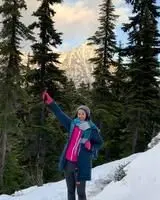 I am a proponent of holistic healing - treating the whole person (mind, body, spirit). I enjoy employing creative mediums in the therapeutic process to include artistic, musical and written expression. There are many constructive ways to channel life's challenges, stressors and traumas. It is imperative to find meaningful, healthy ways to cope.
My clinical background is diverse and has included extensive work with children and teens challenged with emotional and behavioral challenges (as well as parents in need of support). Additional areas of professional focus include work with teens and adults in the area of trauma and addiction. Lastly, I have dedicated many years of experience working with individuals and families contending with various special needs/abilities: individuals on the autism spectrum, those with emotional, physical and/or developmental disabilities, and also individuals with hearing impairments. I have a beginners/intermediate level of ASL, and have worked with hearing impaired clients. It is important to support parents and families as well as individuals, and I welcome that opportunity.
My work experience is both specialized and far-reaching in scope. I have been licensed well over ten years and in the field much longer having many years of specialized training throughout the professional journey.
I have served children and adolescents in residential treatment programs, outpatient programs, day treatment programs and psychiatric hospitals. My work has included considerable focus in crisis management/stabilization services and therapy for youth (preferably involving the family, when possible). I employ many therapeutic techniques to include ACT, CBT and DBT.
In closing, I have a sister with autism and have dedicated many years to this field, receiving specialized training by Virginia Institute for Autism. I am a duly credentialed LMHC and Special Education Teacher and have had many years of training in ABA principles and worked with a number of BCBA's.
***To schedule an appointment with me please call 425-244-3138.
New clients may print paperwork here:
Please also print and fill out the following forms: