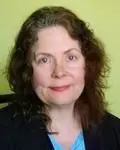 My 11 years of experience caring for patients as a Nurse at the UW Medical Center has given me a unique understanding of the importance of the patient provider relationship. Trust, honesty & caring in addition to sound, evidenced based psychiatric and mental health care is essential in creating a treatment plan that works for you. You need to trust that your plan is in your best interest. Only you can decide to participate. As your provider, I will be honest with you. And you can be certain that I do really care about how you are doing.
As a board certified Psychiatric Mental Health Nurse Practitioner, I can work with you in dealing with the challenges of treatment and recovery from ADHD, Depression, Anxiety and Bipolar Disorders, Post-Traumatic Stress Disorder (PTSD) and Thought Disorders like Schizophrenia.
My treatment plan may include Prescription and Management of Medication, Psychotherapy, Cognitive Behavioral Therapy, Motivational Interviewing, as well as collaboration with therapists, psychologists, ADHD coaches and other providers to get you back to a healthy state as timely as possible.
If you would like to complete paperwork before your appointment, please download
Intake Forms
here.
For billing questions or to make a payment, please call 206-940-2301.